Frozen Fruit Purées in Grains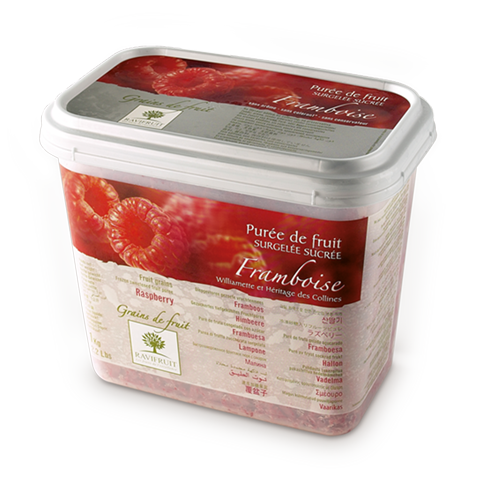 A range of 10 frozen fruit purées in grain formats, with a natural recipe, fruit grain is identical to traditional fruit purées (90% fruit, 10% sugar), without added flavour, colour or preservatives.
The Grain format involves a unique technology using liquid azote to create perfect grains; easy to defrost and enabling you to scoop out the required quantity of fruit purée without defrosting the entirety of the product.
Store at -18°C / 0°F. Use within two years of production date. Do not refreeze once defrosted.
Sorbets, ice-creams, fruit mousses, bavarois & charlotte desserts, fruit jellies, iced and pastry desserts, coulis, toppings, cocktails, jams, jellies, fillings, pastries and specific applications such as inclusions.
Frozen. Available in tubs of 1kg.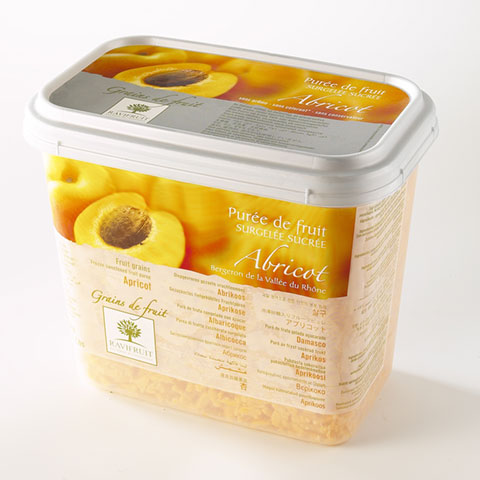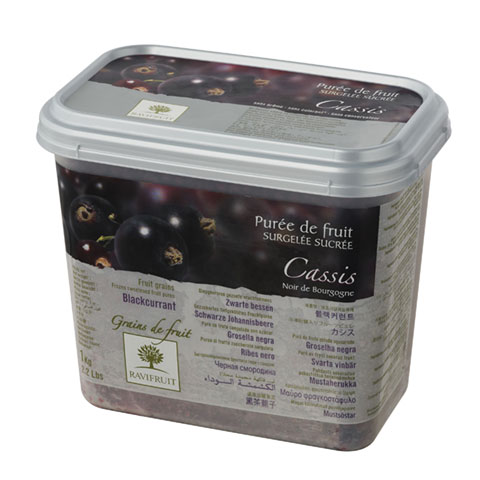 Blackcurrant Noir de Bourgogne